<!- mfunc feat_school ->
Featured Programs:
Sponsored School(s)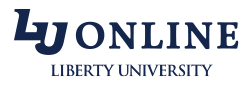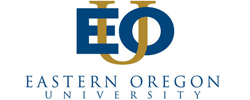 <!- /mfunc feat_school ->
Choosing to become an English teacher can afford you a reasonable wage no matter what part of the country you are in especially if you make smart decisions at the beginning of your career. The typical teacher's salary, according to the National Education Association, for beginning teachers is between $27,000 and $41,000 annually. Most states are somewhere in the middle, but there are exceptions where starting salaries are as high as $54,000 in certain cities such as New York.
As you begin your pursuit of a teaching career, location is just one factor to consider when you think about your potential earning power. The steps you take now at the beginning of your career can make the difference of perhaps tens of thousands of dollars (or more) over your lifetime.
If you are at the beginning stages of your teaching program, you are well positioned to map out a plan for maximizing your time and educational investment that will translate into a better paying salary. Even if you are near the end of a program or are planning on making a career switch into teaching, you can still benefit by making certain decisions about where you live and what school you will teach at that will lead to the best financial outcome.
Find English Teacher Salary Info by State
English Teacher Contract and Salary Chart
A teacher is paid based on a number of contract months. The typical contract is between nine and ten months (although some schools are pushing for year-round contracts). These contracts are usually set for a certain number of years. The components of contract negotiations are teacher salaries, healthcare, retirement benefits, and pay increases.
Schools will typically have a salary scale that you can check out online. They are broken down by districts and schools. Each salary table, as you go down the chart, shows how much a starting teacher earns and how much their pay will increase each year they teach.
Effects of Additional Education on Salaries
As you look at a teaching salary chart from any school district, you may notice that there are numbers in columns both vertical and horizontal. The vertical numbers typically represent the number of years you teach and the corresponding salary for that year.
<!- mfunc search_btn -> <!- /mfunc search_btn ->
If you look across the chart, you may see a notation such as: Bachelor's + 30 additional credits. This will typically have a higher salary next to it. This means that if you hold a bachelor's degree and had an additional 30 units of education, you would earn a higher salary. Schools want their teachers to continue to seek education and are willing to pay for that time and money investment.
Some school districts require that you hold a degree rather than simply acquire college level credits. Other schools will reward you for both. For instance, in 2014 in New York City the base entry salary was $45,530 for teachers with a BA and the Master's degree was $51,425. If you had an additional 30 units, you would have earned $57,320. If your salary stayed at that level for 30 years, that would be the difference of $353,700 over your lifetime from the base salary alone.
Years of Experience
Apart from earning additional money through educational credits, you can also earn a higher salary the longer you teach. The same salary chart that pays the teacher with an MA plus 30 units at a starting salary of $57,320 in New York in 2014 can earn $74,796 by their eighth year teaching in the same school by 2014 standards.
One caution for salary benefits and years on the job is the problem of transferability. If you plan to teach in a school district and then change districts, many times you will only receive credit for up to a certain number of years served. Schools reward teachers for longevity while remaining with the same district. Leaving a school could result in loss of earning power for time on the job.
Other Income
Along with salaries, many schools offer additional income through special incentives, teaching bonuses, stipends, and certain school positions that are outside the standard contract. For instance, teachers in some high-needs schools who can raise achievement scores may earn a performance bonus. Teachers can work during the summer teaching summer school or coach a team and earn a stipend.
Beyond salary and incentives, benefits are another financial consideration. Many schools have retirement matching programs. These retirement systems often take the place of Social Security. You would not pay into Social Security if that were the case, but rather, into the school retirement system. Of course, it will directly impact your ability to collect Social Security as well. If your district participates in this program, they may have a dollar-for-dollar matching system in place.
Healthcare is also something to consider when looking at your earning power. Not all schools have the same healthcare providers. Some will have higher co-pays, deductibles, and family member fees than others. Some allow for PPOs, while others are HMOs or EPOs. Depending on your personal situation, this could mean the difference of hundreds of additional dollars a month out of pocket.
Cost of Living
At this point you may be considering teaching in New York City simply because the starting salary seems attractive. While that may be true, that isn't the entire picture. For instance, a small one-bedroom apartment in Manhattan averages $2,700. On a starting salary of $45,530 —or $3,794 per month pre-tax— you have little left for living expenses on your salary alone.
As you can see, simply calculating your monthly salary is not the only part of your earning picture. As a new teacher, gaining a higher education, taking on extra work, and seeking a less expensive place to live —even if that district pays less— may net you greater earning power over the your lifetime as an English teacher.
English Teacher Salaries by State
Area Name
Employment
Annual Median Salary
District of Columbia
580
57690
Guam
60
Estimate Not Released